Hammond 1557 – A NEW FAMILY OF ENCLOSURES FOR SPECIAL TASKS
The new enclosures proposal from Hammond 1557 impresses and surprises not only visually, but above all functional. These extremely strong and durable enclosures made of polycarbonate or ABS are waterproof and flame retardant. We were particularly impressed by the system of mounting the housing covers, the self-clinching studs, which really facilitate assembly and disassembly of the device. However, what first draws attention is the solid performance and strong construction of the enclosure. In our opinion, these factors make it an ideal proposition for devices directed to special tasks.
FEATURES OF NEWEST HAMMOND ENCLOSURES
SIZE
Available in four plan sizes, each in two heights
80 x 80 mm, heights 45 and 60 cm
120 x 120 mm, 160 x 160, 200 x 200 in heights 45 or 70 cm.
COLOR
Two colors to choose from: black and gray RAL 7035.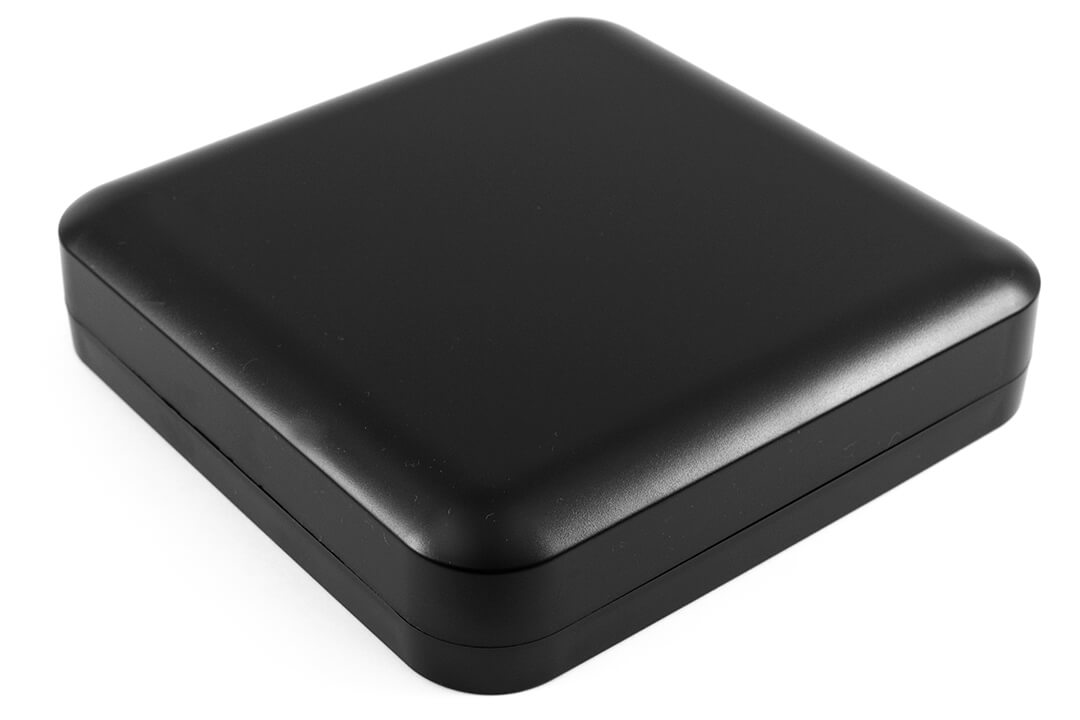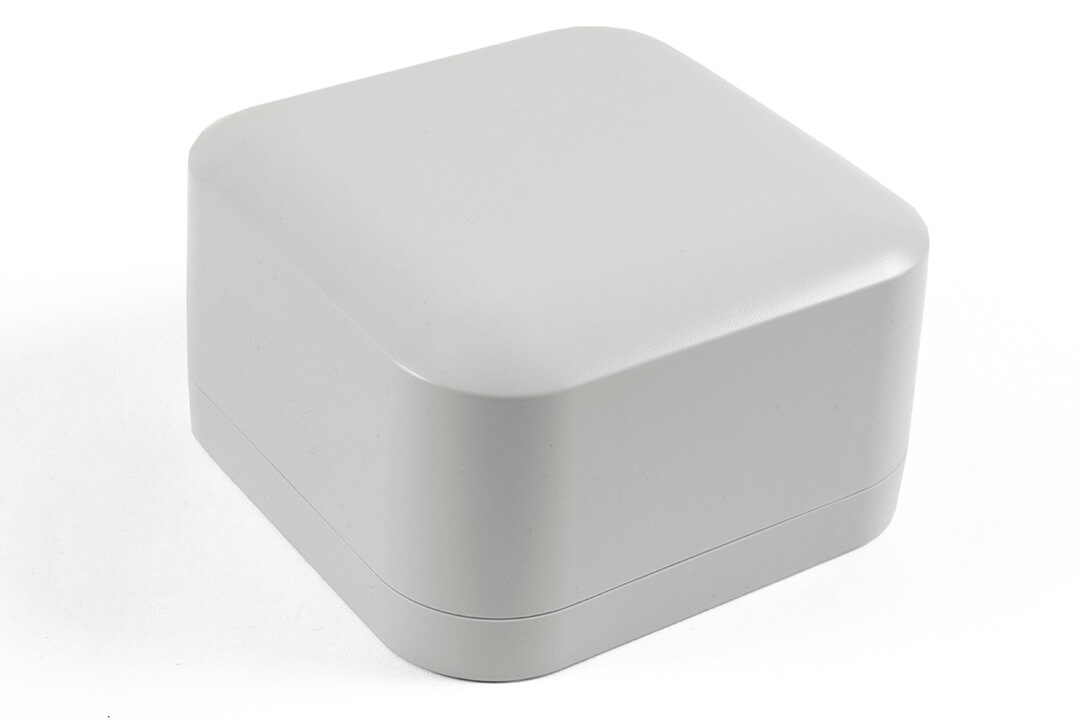 MATERIAL
– Sealed to IP 68
– For outdoor use, UV stabilized
– With a UL94-5VA rating.


– Meet IP 66
– For indoor use
– Flammability rating of UL94-HB. 
DESIGNED TO PROTECT
SEALED PLASTIC ENCLOSURES
One-piece silicone gasket fits perfectly into the recess in the housing.
The rounded corners and top face of the casing give not only a smooth shape, a modern look, but more importantly, it allows you to protect the device against excessive settling of dust or water entry.
Gasketed lid with two-piece "tongue & groove" construction provides protection against access of oil, dust and water.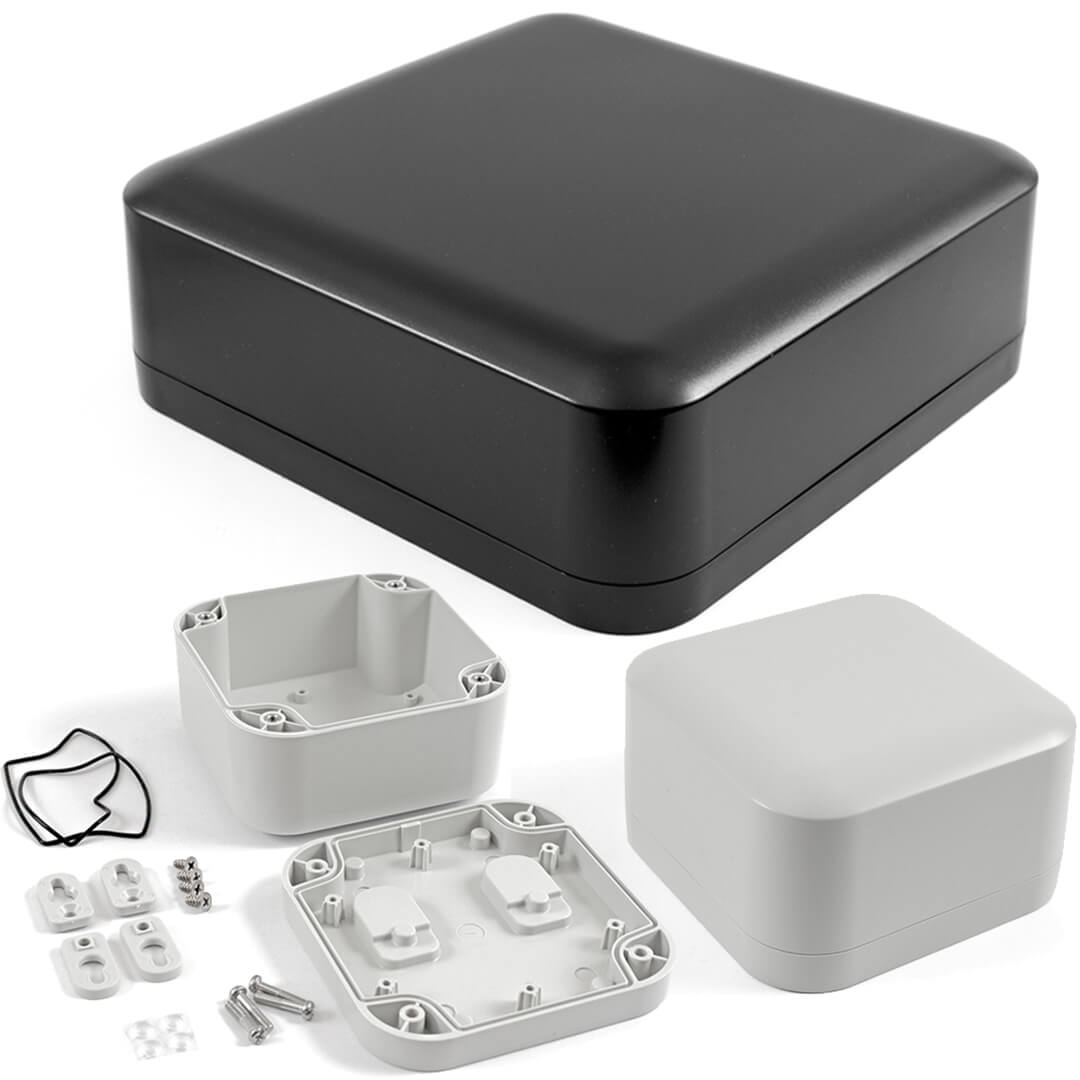 Ideally suited for PCB assembly. Thanks to the standoffs used for PCBs, which are located both in the lid and base.

Easy mounting the lids by M4 stainless steel screws that are screwed into the integral stainless steel bushings. That the reason why reassembly and disassembly are much easier and not damage the enclosure.
VARIOUS INSTALLATION METHODS
Tabletop – free-standing enclosure with supplied feet.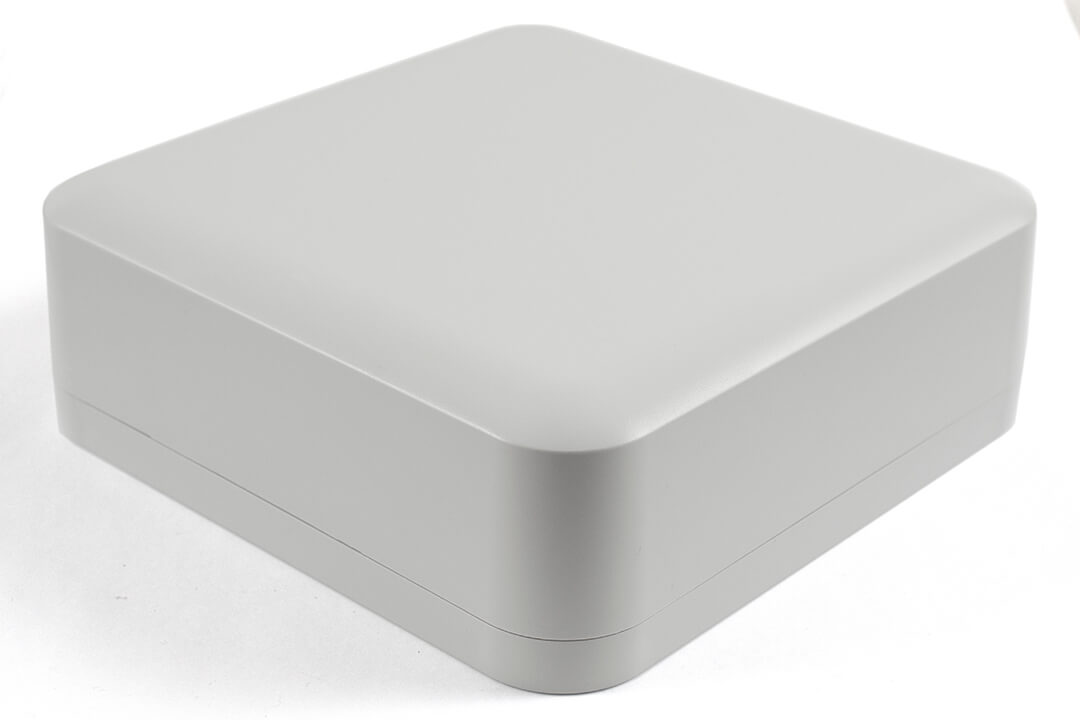 Wall-mounted enclosure with four fixings visible after mounting or with two hidden fixings.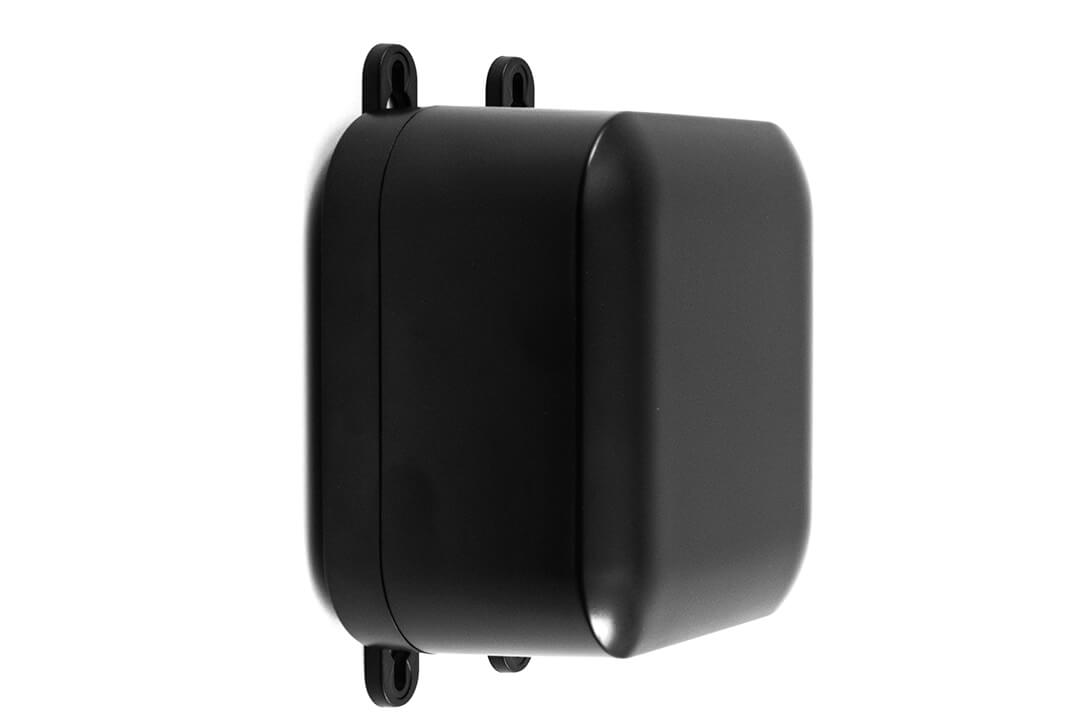 Application of  Hammond enclosures 1557 series
enclosure for industrial or other devices requiring strong protection,
requiring flammable resistance or water resistance,
devices intended for external use.
The enclosures available, you can order them now, and for one week we will deliver to you.
Need more info?
Check all details on Hammond website
Make your production and modification
with LC Elektronik
Here you can buy professional enclosures for your equipment.
You will adapt your casings to your needs and give them an individual character with us.
Engraving, printing and milling on housings - we will do it for you.
We also design and manufacture keypads, graphic overlays, display windows and front panels.
All in one place with one supplier and manufacturer.
Do not waste time or money, design and manufacture your device
or operator panel in LC Elektronik.