EMC / EMI, ESD, IK, IP and high temperature protection
and UV radiation
We use certified and consistent with European standards materials to create our products. We strive to ensure that our products are created for the sake of the environment and the safety of users.
All our products are manufactured in a production plant, located in Warsaw, according to European standards.
Moreover, our company has been operating in accordance with the Quality Management System ISO 9001: 2015 for many years.
Keypads, graphic overlays, panels oraz inks, adhesive layers and other raw materials used in the production of LC Elektronik
LC Electronik declares that produced membrane keypads and nameplates complies with directive RoHS 2011/65/EU.
According to the guidelines of the Undewriters Laboratories Inc. it is necessary to examine the whole device and not its individual elements.
Therefore, in the case of special requirements or the need to certify the product, the client must independently perform the UL test for a complete device, not just parts of it.
LC Elektronik is regarded, according to the REACH regulation, to be a downstream user and distributor of articles, so there is no obligation to register.
Majority of substances and preparations we use in our production are purchased solely within the EU.
However, based on information and declarations received from non-EU producers, we can ensure that none of our products contain substances from the candidate list.
Basic materials used by LC Elektronik:
polycarbonate films
polyester films
structural lacquers
and graphic inks
are resistant to UV radiation in standard use of the product under environmental conditions typical of the Northern Hemisphere. If you need greater protection, you should select raw materials with increased UV resistance.
EMC/EMI, ESD electromagnetic protection
We have developed technologies for the electromagnetic protection of the keypad and the display window as well.
The electromagnetic protection of the keypad is provided by printing on one of the layers of the conductive mesh with a separately led contact field.
However, for electromagnetic protection of the display window can be ensured by placing in its field:
polyester foil with ITO coating with brought out contact
Nano-printed conductive mesh with an electric contact separately.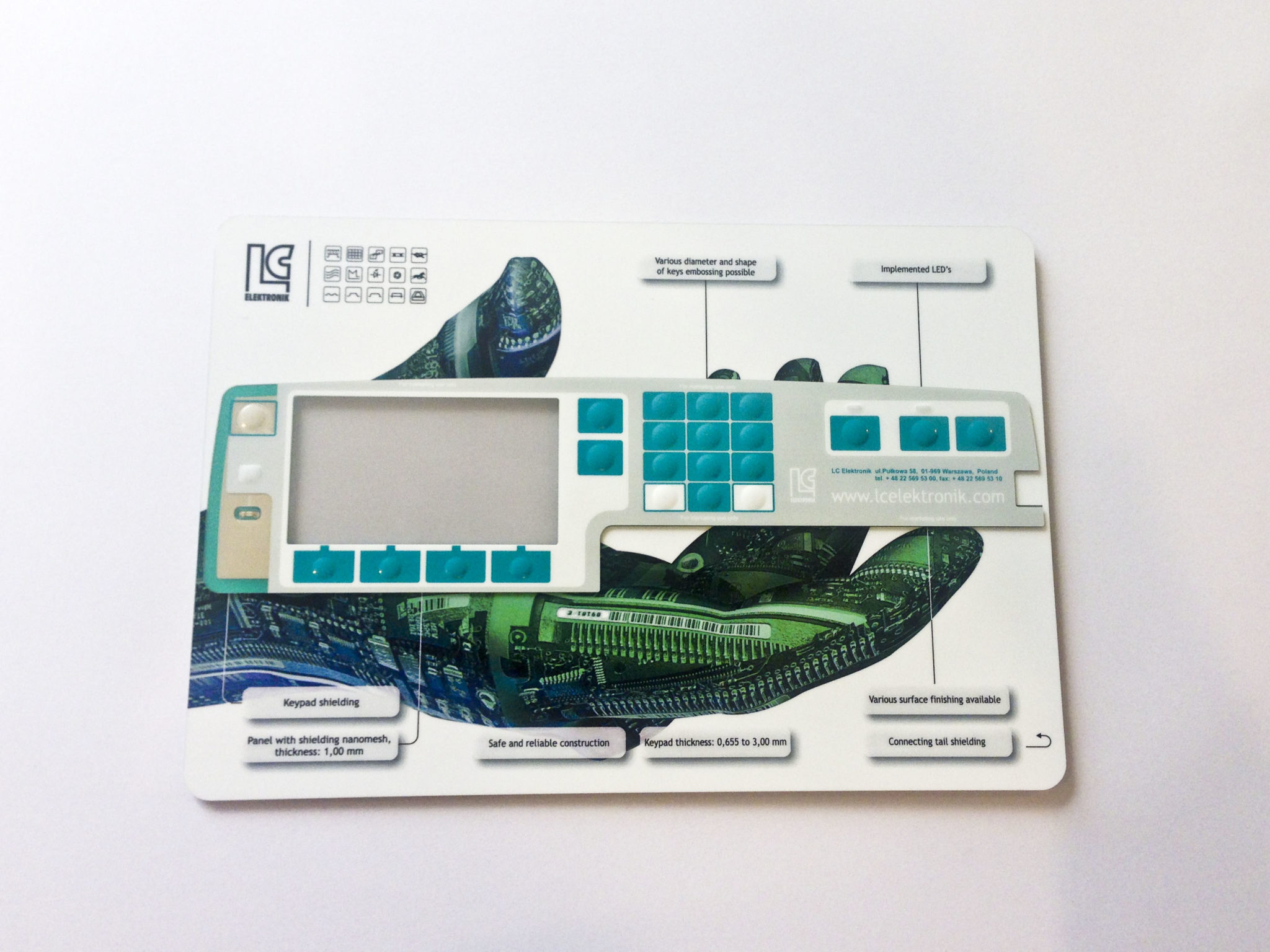 Enclosures – protection of your device against external factors
We are a distributor of electronics enclosures from renowned producers.
All enclosures are manufactured in accordance with RoHS / REACH standards and meet all safety standards.
LC Elektronik offers a wide range of enclosure with the right protection. Here you will find enclosures characterized by:
high degree of protection against IK impact,

self-extinguishing ability – UL standard

resistance to UV radiation

ingress protection – IP code

electromagnetic protection: 

enclosure covered with conductive varnish, vacuum metallized, with shield inserts.
The degree and scope of protection depend on the selected enclosure, additional components and brand. For each model, such information is indicated.
You can find enclosures in the catalogs available on the manufacturers' website. If you prefer, ask our consultant to submit the PDF version of the catalog.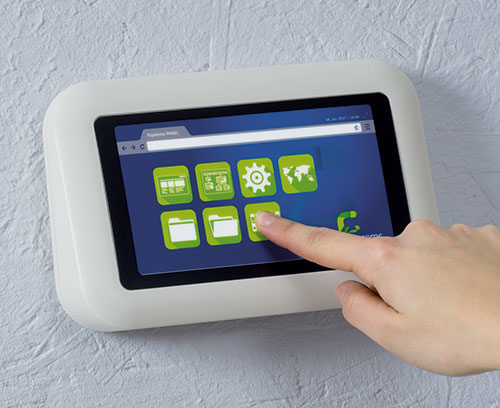 GCS
General Conditions of Sale of Goods and Services of LC Elektronik Sp. Z o.o. Sp. K.
If you have any questions, don't hesitate to ask our consultant.  We are happy to provide you with any information and help you choose the best solution