Elegance and precision
OKW (Odenwälder Kunststoffwerke Gehäusesysteme GmbH) is a leading German manufacturer of small electronic enclosures and knobs, known for its quality and aesthetics.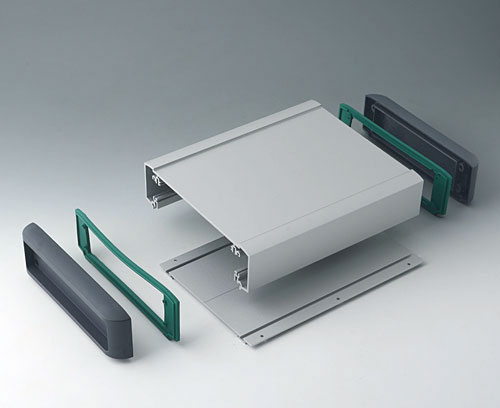 History of OKW Gehäusesysteme GmbH
OKW is a company with a long tradition, it was founded by dr. Herbert Schneider in 1948 in Buchen in Odenwald. The company started an activity from the production of tuning knobs made of pressed plastic for the radio and television industry. Then started producing parts for the household appliance and computer industry. In 1972, OKW produced the first standard plastic enclosures for the electronics industry. And shortly after, OKW became the flagship German manufacturer of enclosures and knobs for electronics, creating new standards, design and setting new directions in the industry.
In recent years, they have been intensively developing the design and expanding the range of elegant portable enclosures for controllers and devices from the HMI industry.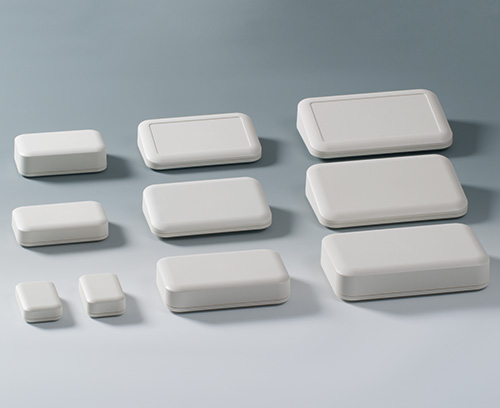 What distinguishes OKW enclosures?
First of all the unique design makes the electronics in OKW enclosures can be used not only in production halls, but also in laboratories, clinics, the office and home, it emphasizes the character of the place, adorns and adds prestige. The OKW offers various type of enclosures, perfect for indoor applications as well as in demanding weather conditions. Among the standard enclosures, you will find: – plastic and aluminum, – watertight, with UV protection, certified products, – hand-held, desktop, ergonomic, for wall mounted. Furthermore OKW's products are both ready-to-install solutions and tailored to precise customer requirements. The widely applied principle of modularity allows the recipient to construct an individual enclosure from standard elements. Various types of enclosures, that are matching in design and series of types and diameters within the scope of the family, let to create groups of devices with a common design line. OKW also offers a wide range of accessories and solutions that will help you tailor the enclosures to your needs. Most enclosures include a recess for a membrane keypad or display allowing for easy construction of a user interface. OKW enclosures are perfect solutions for many industries, including the medical, IT, sanitary, mining and military trades. Due to this reasons, if you care about the unique appearance, prestige and functionality of your devices, OKW is an excellent choice.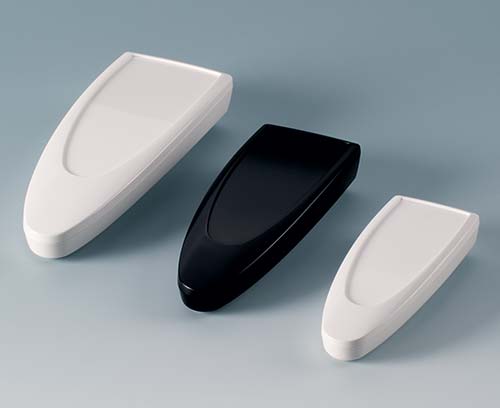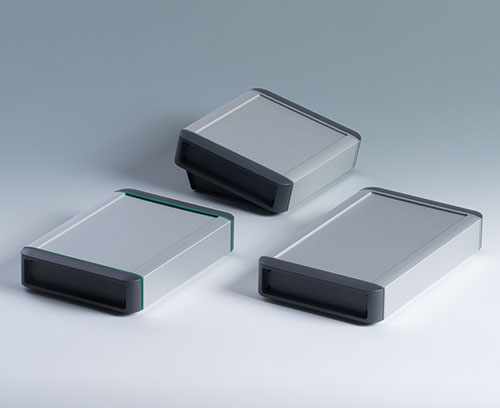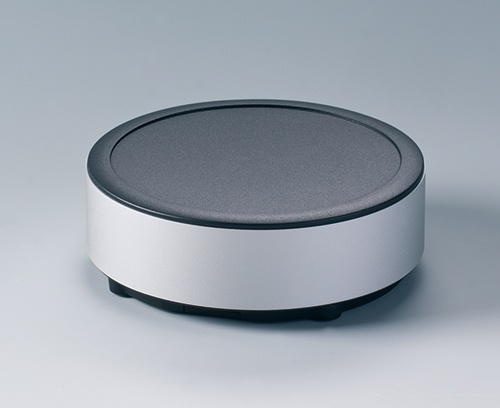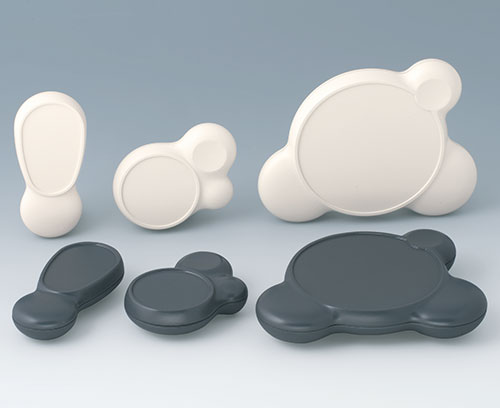 LC Elektronik invites to cooperation

LC Elektronik is an exclusive distributor of OKW enclosures
LC Elektronik, as the exclusive distributor of OKW enclosures, invites you to familiarize with the offer. The enclosures can be viewed at our headquarters, we are constantly importing novelties and on the OKW website. We also offer a wide range of modification services in the field of machining, embedded technologies, incorporation of additional fastening elements, EMI / RFI protection, placing descriptions, rating plates and printing. Our consultant will be happy to help you choose the right enclosure, built-in technology or other services, and will present the housing price list. The waiting time for enclosures is about 7 working days.