Easytec from OKW – modern enclosure with flanges for sensor in IoT and IIoT technologies
The new Easytec series are plastic flanged enclosures, which have been specially designed for wall mounting. The ideal solution for installing sensors in devices for IIoT (Industrial Internet of Things) and IoT technologies. The main idea of the Internet of Things is effective communication between devices to create smart spaces in factories, at home or on the streets. The essence of such a device is built-in sensors and control panels that collect data and provide it to the appropriate machines or equipment, controlling the production schedule or data about the value-added chain. Easytec is simply created for such applications.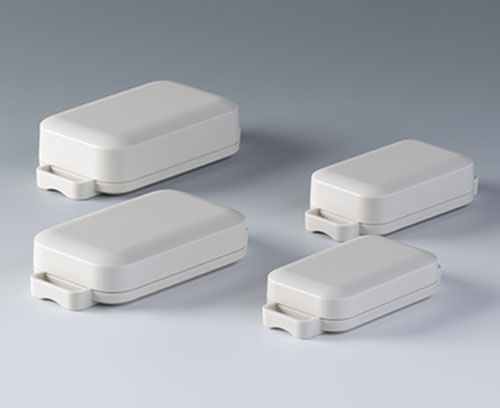 The most important advantages of Easytec
strong and resistant enclosure – non-flammable ASA + PC material was used here
modern design
the possibility of increasing the degree of protection to IP65, thanks to the gaskets available as an accessory, which gives us the comfort of using devices in various conditions both indoor and outdoor.
standardly available in one discrete and elegant off-white RAL 9002 color (on request you can order a different color)
two sizes available (80 mm and 100 mm), each in two heights
thanks to handy brackets the enclosure is comfortable for wall-mounting, and thanks to profiled base also  onthe pipes and round profiles
simple screw connection with stainless steel Torx screws
easy PCB mounting on two levels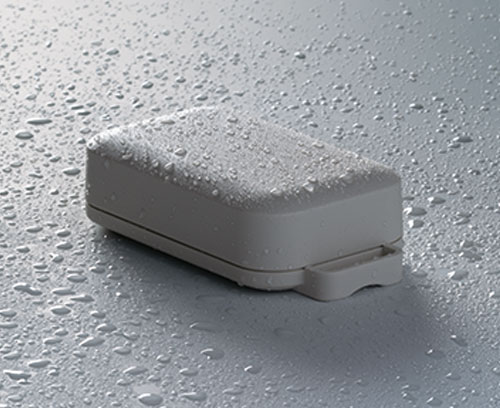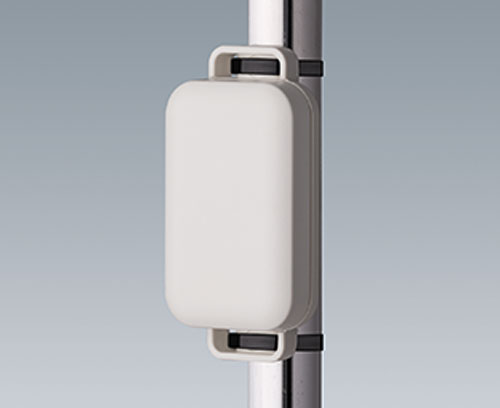 Applications:
IIot and IoT
Sensor application
Environmental technology
Measurement and control engineering
Control technology
Medical and laboratory technology
Security and monitoring technology
Information technology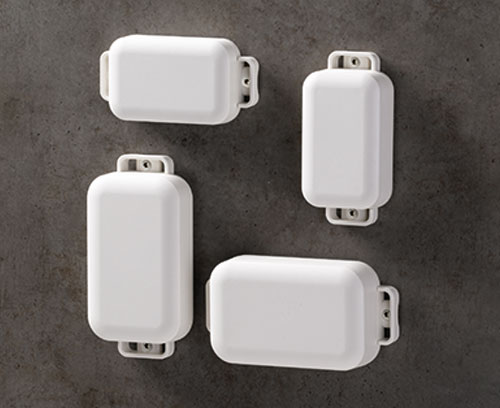 The enclosures available, you can order them now, and for one week we will deliver to you.
Need more info?
Check all details on OKW website
Make your production and modification
with LC Elektronik
Here you can buy professional enclosures for your equipment.
You will adapt your casings to your needs and give them an individual character with us.
Engraving, printing and milling on housings - we will do it for you.
We also design and manufacture keypads, graphic overlays, display windows and front panels.
All in one place with one supplier and manufacturer.
Do not waste time or money, design and manufacture your device
or operator panel in LC Elektronik.