Modification of aluminum enclosure Takachi AWP series with engraving, printing and milling
For our customer, specializing in the production of professional lighting and audio equipment, http://vital-dl.com/ we have made a project that is worth attention. It is a great example of how fantastic you can use the standard enclosure for the production of professional equipment.
In this case, we are dealing with an extremely elegant casing from the AWP series of the Japanese manufacturer Takachi.
LC Elektronik modification
Laser engraving
Milling
Direct print
Takachi enclosure AWP series
Anodised, black casing with powder coated sides from Takachi is not only distinguished by great design, but also has some very nice functionalities.
Properties of the Takachi AWP
Strong impact resistant enclosure with tough silicone boot protectors.
Specifically designed with heat dissipation effect, EMC shielding and IP67 rating.
PCB or chassis can be horizontally mounted by sliding into an inner grooved body frame.
Available in 30 sizes and 8 different color combinations. Selectable from a total of 240 different combinations.
Suitable for measuring devices, industrial control box, industrial camera housing, etc.
Modification of a standard enclosure by LC Elektronik
ENGRAVING – On this elegant black case, the engraving looks particularly impressive. The engraving was made with a CO2 laser plotter.

MILLING In addition, we made very precise milling of holes for connectors and fans.

DIRECT PRINTING And at the end, we made a direct print on the sides. Direct printing is a better solution for this case than descriptive labels.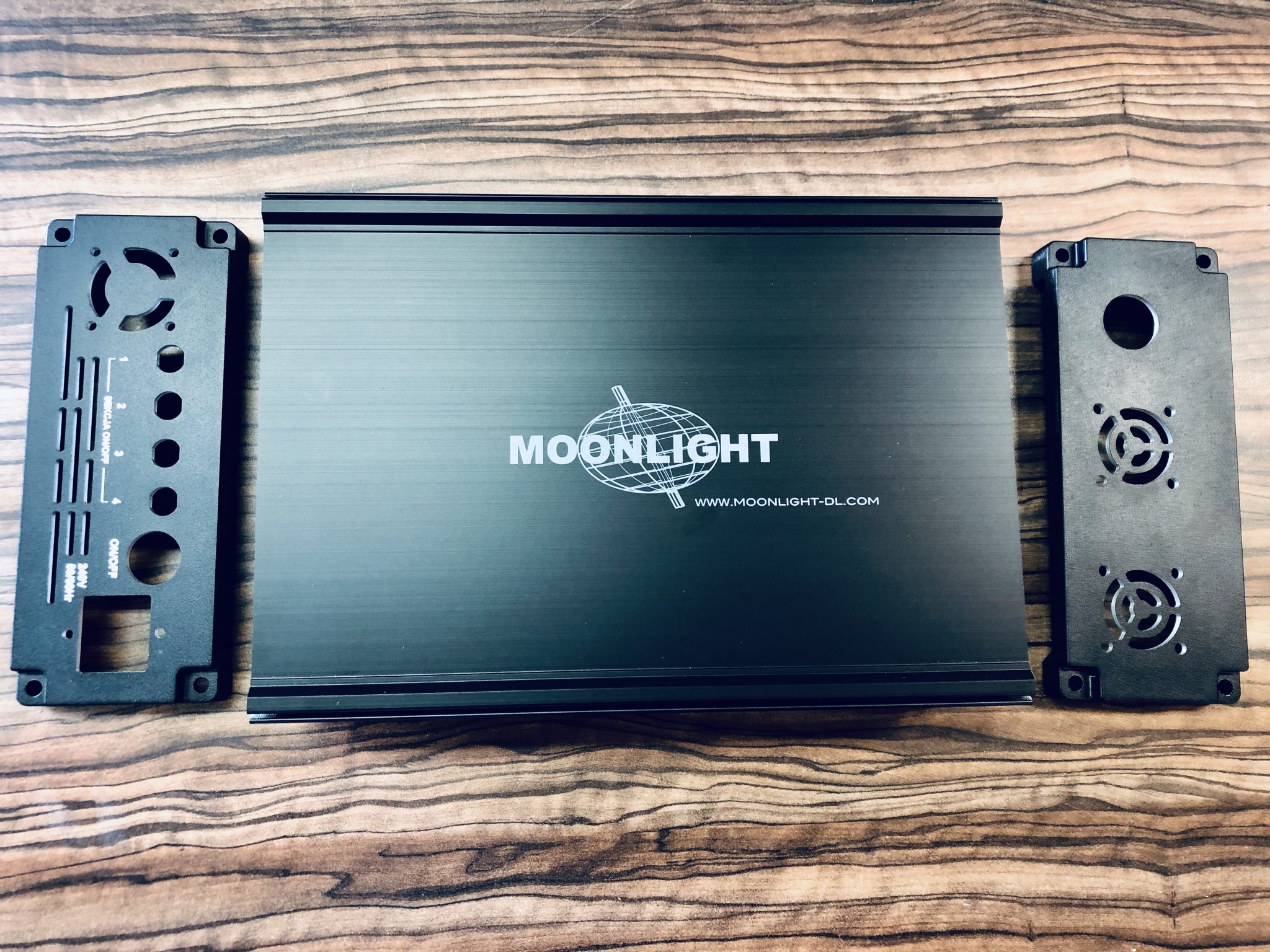 Professional equipment requires not only aesthetic enclosure but above all functional and protecting electronics. We really enjoy this project precisely because it meets
all of the above requirements.
Make your production and modification
with LC Elektronik
Here you can buy professional enclosures for your equipment.
You will adapt your casings to your needs and give them an individual character with us.
Engraving, printing and milling on housings – we will do it for you.
We also design and manufacture keypads, graphic overlays, display windows
and front panels.
All in one place with one supplier and manufacturer.
Do not waste time or money, design and manufacture your device
or operator panel in LC Elektronik.