Usually the rigid boards are the basic element of the front panel. Together with the keypad, graphic overlay or display, they form a front panel. Depending on the needs, the boards are equipped with additional fastening elements or spacers. The selection of the right panel translates not only into aesthetics, quality, but above all, the functionality of the device.
What are rigid boards used for?
Our clients use the rigid boards for products, which are no smooth and simple surface or where it is necessary to mount the entire control panel. So it is used most often in devices used in industrial automation, medicine and control elements.
What materials are rigid plates made of?
We produce the support plates from many numbers of materials. Therefore you have the possibility to choose your board from plastics – PMMA, PETG Vivak, aluminum plates PA11 or PCB. Each of these materials has its advantages and disadvantages, about which you can read below.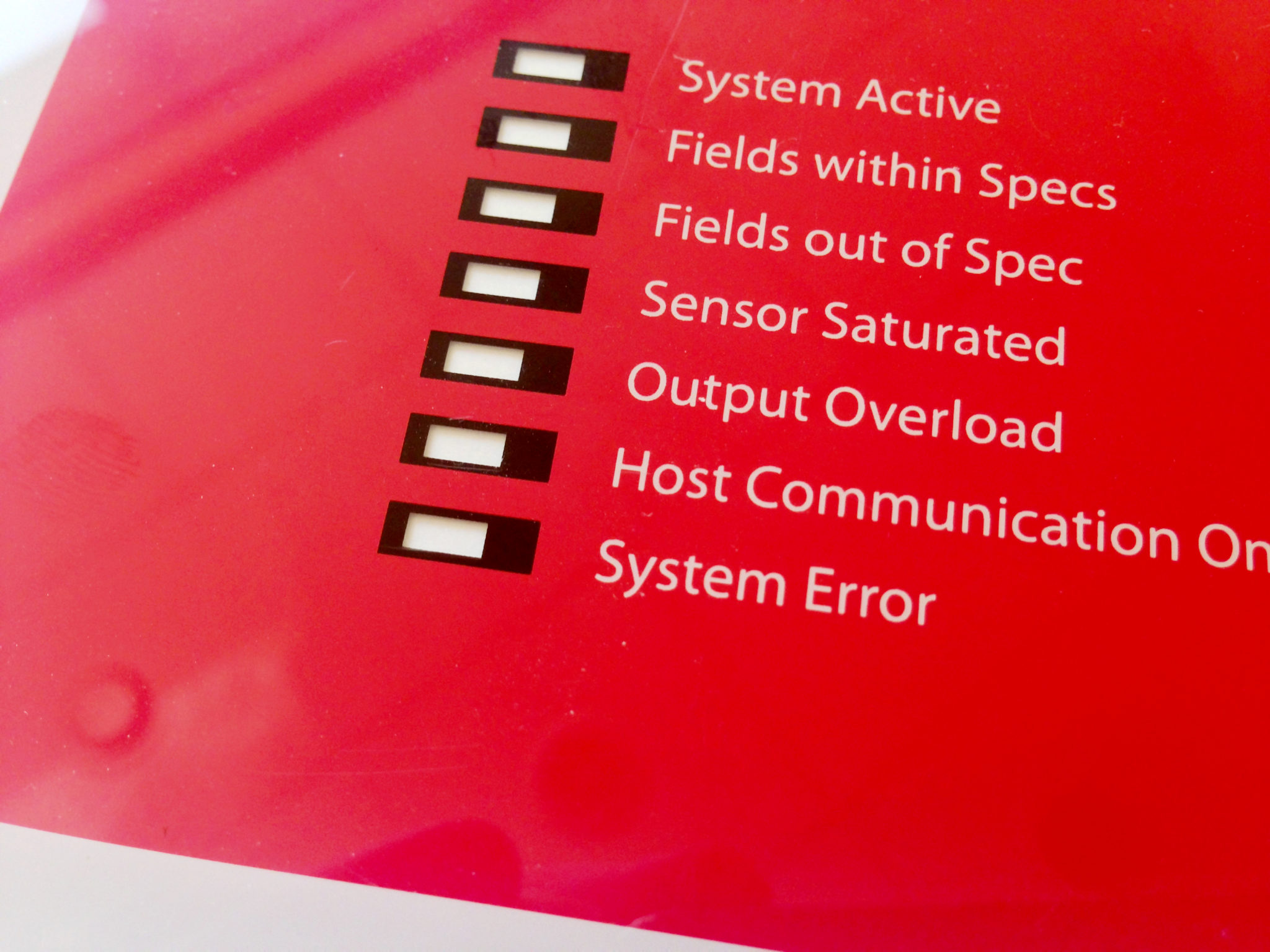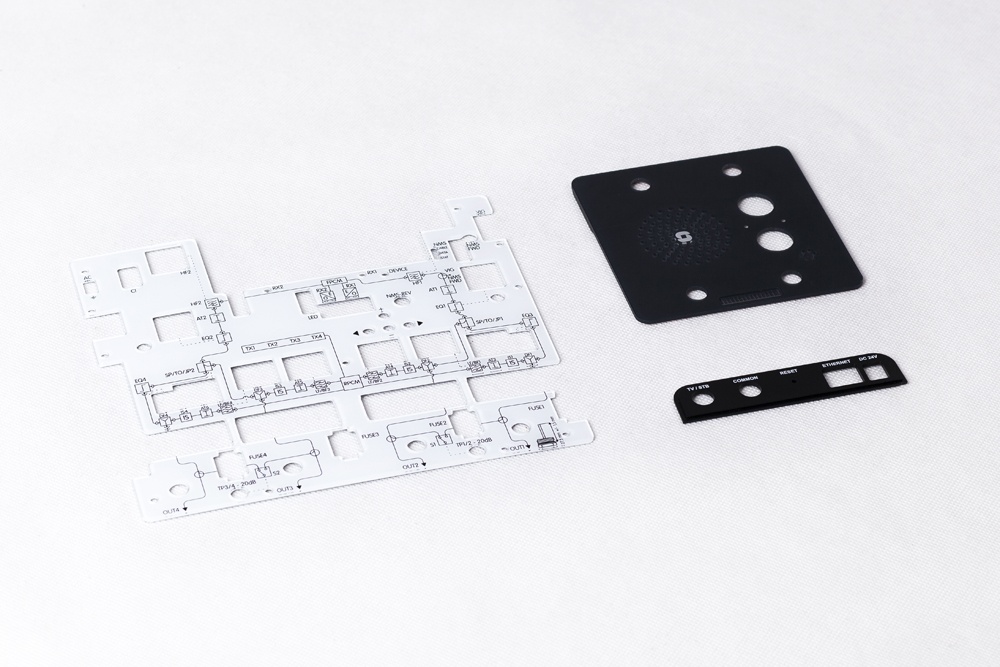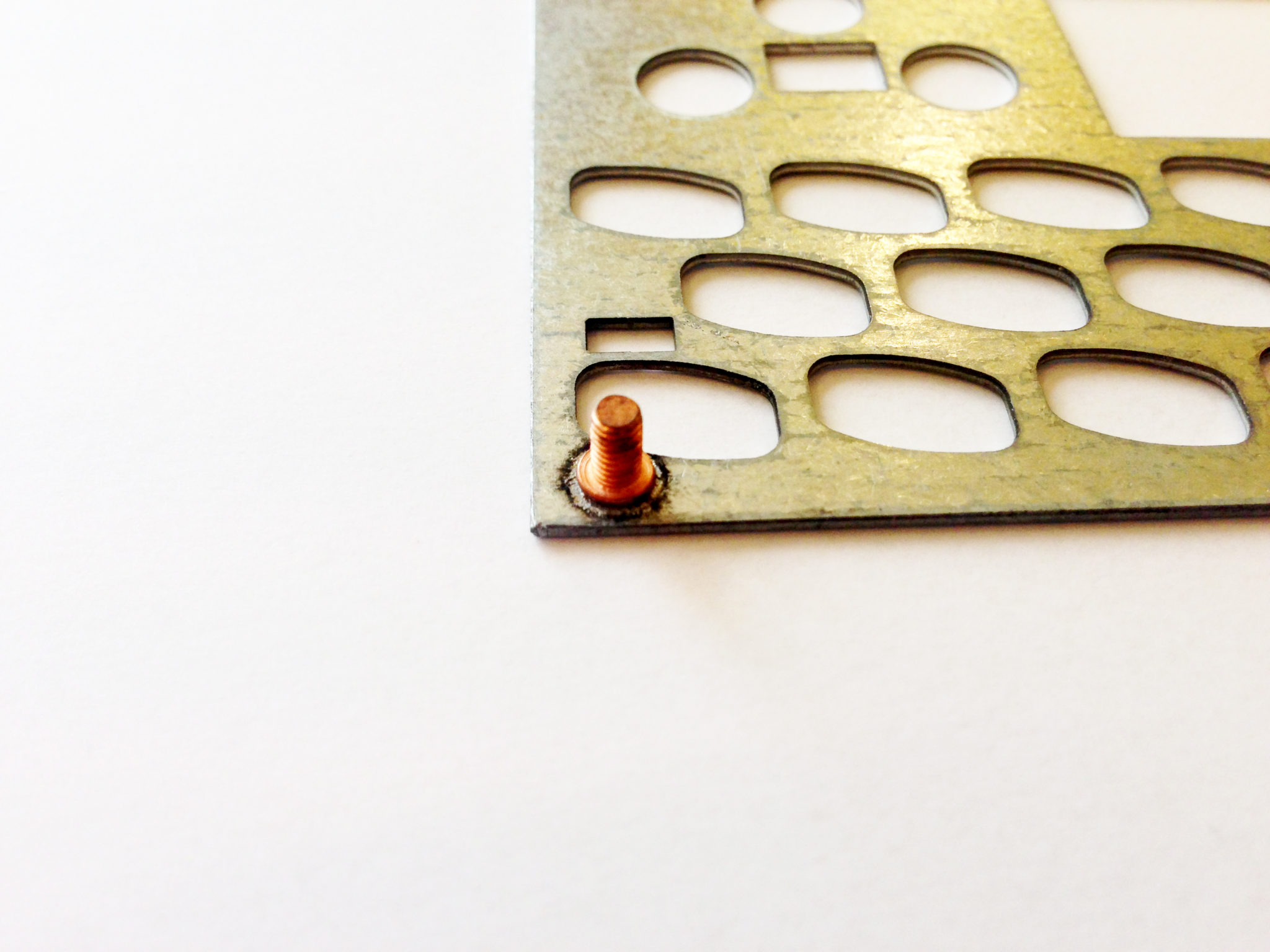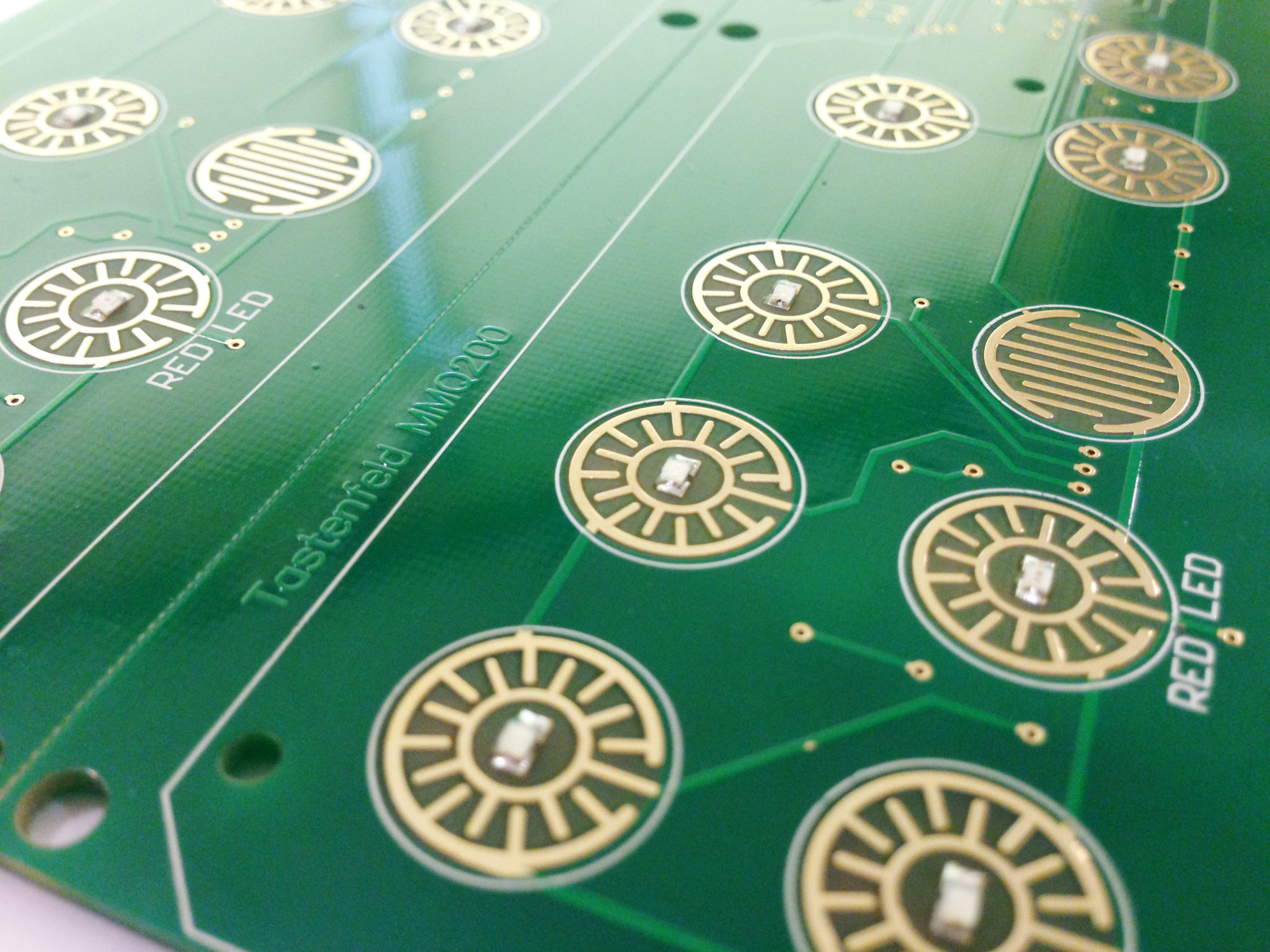 PMMA 

acrylic, commonly called plexiglass, very easy material to modify. In our company, plexi plates are laser cut, because of very high cutting accuracy. In case the edges of the board cannot have traces of laser cutting (delicate melting) and should have a right angle, we use our CNC milling machines. PMMA is available in many thicknesses, colors and grades. It can be clear, optically clear, matt, hard-coated or colored for a specific color. The only disadvantage of PMMA is its low impact resistance.
PETG

polycarbonate plates with the addition of glycol.  Vivak gives similar effects to PMMA, i.e. They should not be treated with a laser. After firing with a laser beam, traces of races of scorching appear on the rims. But, they are perfectly machined, for example, on CNC milling machines. However, the strong advantage of PET and PETG is high impact resistance and mechanical damage.
Aluminum plates 

are usually made of the PA11 grade. Thanks to the flexibility of the board and the ease of its modification, we perform the first stage of machining on large cutting lasers and further processing on vacuum tables placed on CNC milling machines. The support plates are very resistant to mechanical effects, but unfortunately, their disadvantage is much higher weight than plastic plates. In addition, they constitute a large barrier for EMI/RFI radiation, which can be both a disadvantage and an advantage.
PCB 

the printed circuit board can also fulfill the role of a rigid plate, it is a very good and simple solution. However, a very important case is to not put many electronic components on the top of the board to allow the foil or keyboard to be affixed to the PCB.
Mechanical treatment of rigid plates
The rigid panels, both plastic and aluminum, are perfectly processed by:
Moreover it's really easy to mount elements, such as knobs or nuts from the PEM catalog. At LC Elektronik, we insert fixing elements with the help of a specialist press for inserting pins or other equipment for hot pressing.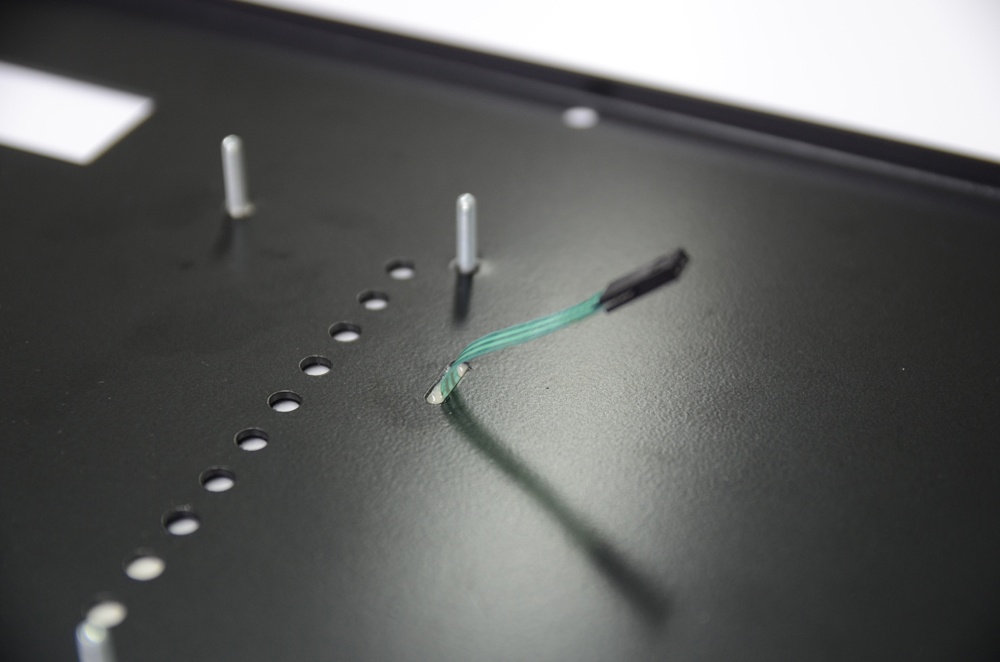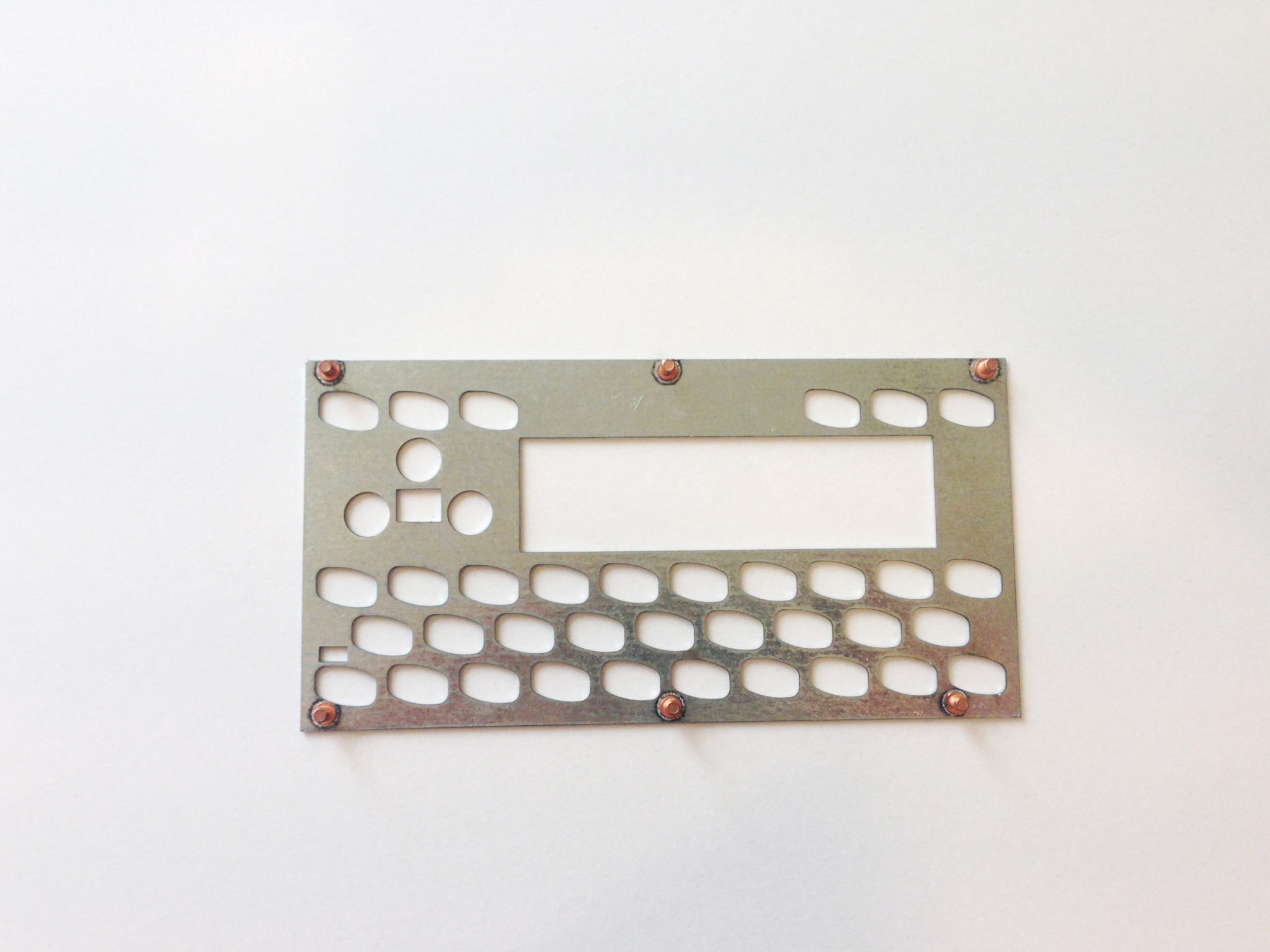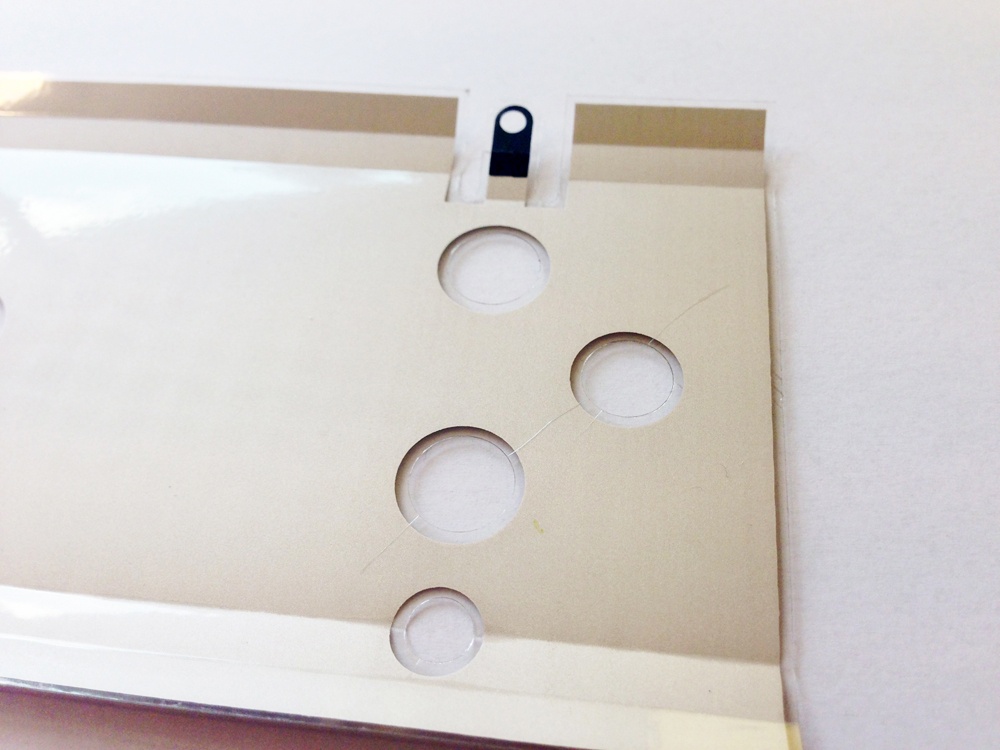 Printing on the panels
Aluminum plates or PMMA and PET as well, in addition to mechanical modification, we submit to the printing process. Screen printing and direct digital printing are available. Often, we combine these two methods together to achieve even better results. Aluminum plates are additionally powder-coated in a selected color or subjected to the processes of a glass slide and anodizing.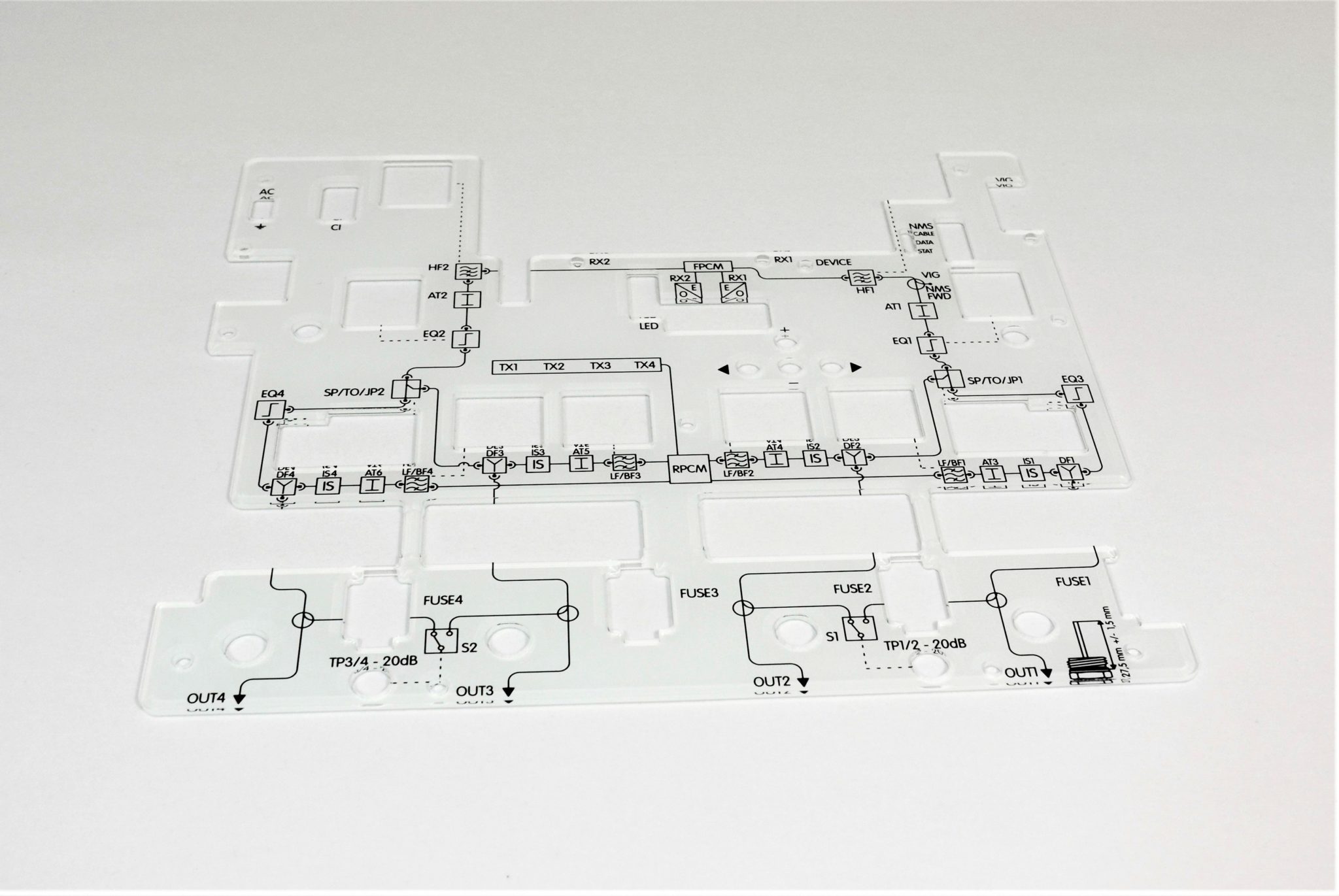 Are there any restrictions on the shapes and sizes of the rigid boards?
In principle, there are no restrictions on the shape and size of the support plates. The maximum working area of the laser for cutting aluminum sheets is 3000 x 1500 mm. Usually, the dimensions of the PCB do not exceed 800 x 300 mm. However, for panels based on PMMA, the working area dimension is 965 x 610 mm. Thanks to the openable door of our laser, the cutting area can be increased even to two times.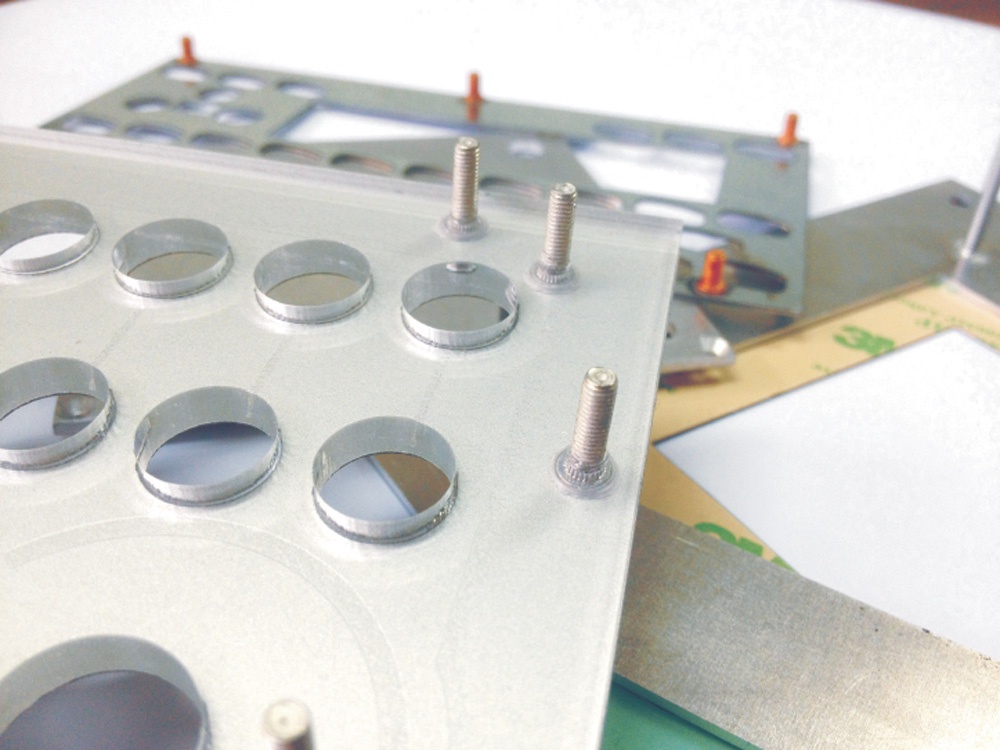 It is possible to cut out any shape, using specialized laser plotters, the only limiting element is the technology itself. For example, in the plexiglass the holes can not be smaller than 2 mm, and in the aluminum board, the minimum size of holes is 1 mm.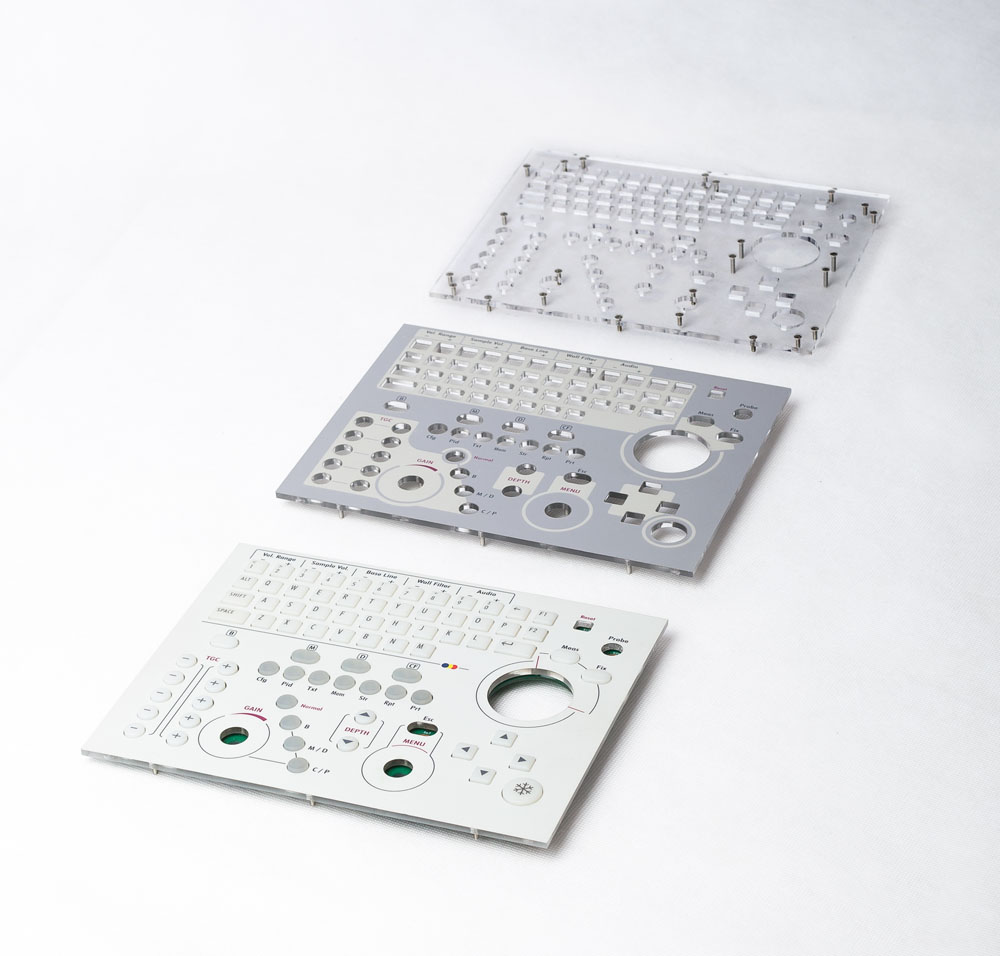 Examples of constructions with a rigid boards


Rigid board with graphic overlay
Rigid board with graphic overlay and LCD display
Make your production and modification
with LC Elektronik
Here you can buy professional enclosures for your equipment.
You will adapt your casings to your needs and give them an individual character with us.
Engraving, printing and milling on housings – we will do it for you.
We also design and manufacture keypads, graphic overlays, display windows and front panels.
All in one place with one supplier and manufacturer.
Do not waste time or money, design and manufacture your device
or operator panel in LC Elektronik.